Categories
Shop by supplier
Information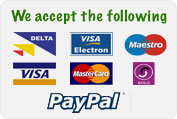 Chilly Bin Cool Box 25 Litre.No Stock until Jan 2021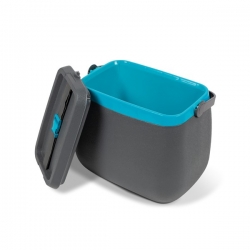 Chilly Bin Cool Box 25 Litre.No Stock until Jan 2021
The 25 Litre Chilly Bin cool box uses high density PU foam for insulation.
The stylish passive cooler has been independently TUV tested*, ensuring ice remains frozen for over 4 days.
This cooler is remarkably spacious includes elastic retaining clips for storage, and a sturdy handle for easy transportation.
*TUV Test Procedure; 40% of cool box filled with ice and left in a temperature controlled room at 25°C.
Tested until ice has completely thawed.
Size: 45 x 31.5 x 38.5 cm
Weight: 2.84 kg
Read More...
Other products you might like

Ice Pack - Campingaz M30
Price: €5.90
12 Litre Coolbox.
Price: €14.76

24 Litre Coolbox.
Price: €19.67

Campingaz Cp250 Gas 12 Pack.
Price: €25.00
Camping Chair with Drinks Holder.
Price: €14.76

Kampa Water Stroller - 40 Litre
Price: €57.06