Categories
Shop by supplier
Information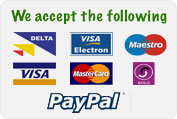 Barrier Poultry Louse Powder 5kg Tub
Barrier Poultry Louse Powder 5kg Tub
Barrier Poultry & Gamebird Louse Powder is for the control of all kinds of lice on poultry.
Can be sprinkled on the birds paying particular attention to the neck and rear end areas.
It can also be sprinkled in the house.
We recommend liberal, regular sprinkling in the bedding used in the nest boxes as a preventative measure.

For use in both Organic and Intensive Farm Systems.
Contains Australian Tea Tree Oil 1.5% and Lavandin Oil 1.5% with Sterilizable Maize as a carrier.
Does not taint eggs; Does not contain pyrethrum.
Read More...
No other images available
Other products you might like

Letterbox Feeder Attatchment
Price: €4.40

Scaly Leg Spray. 250ml
Price: €11.00
Powder Duster for Red Mite & Louse Powder.
Price: €6.15

1 Litre Nutrimin Apple Cider Vinegar.
Price: €5.00

Barrier Purple Spray. 500ml.
Price: €15.00 €11.00