Single Survival Bivi Bag.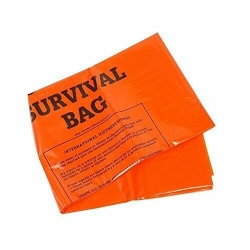 Single Survival Bivi Bag.
Our Orange single survival bag is an essentail addition to your pack, helping you stay prepared for emergencies.
Colour: Orange
Size: 180cm x 90cm
Material: Durable Polythene
Features: - Bright colour for increases visibility
Fully waterproof and windproof material which provides emergency shelter
Durable material with welded bottom seam
Read More...
No other images available