Kampa Brean 4 Footprint Groundsheet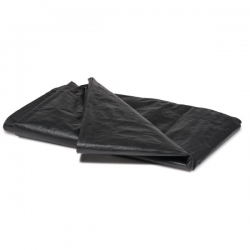 Kampa Brean 4 Footprint Groundsheet
The Kampa Footprint Groundsheet provides additional protection to you tent's existing groundsheet against stones and rough ground underfoot.
It will also ensure that the bottom of your tent stays dry and clean which helps to increase the longevity of the underneath of your tent.
The footprint is cut to the outline of the tent to aid with pitching and to give a clean surface to pitch your tent onto.
Most footprints only cover the sewn-in groundsheet of the tent, this does not usually include porch or other areas with a removable groundsheet.
Specifically manufactured for this tent - Fits the entire range of Brean 4 Tents from Kampa (all years)
Marks out the position clearly when erecting the tent Keeps the tent clean when erecting
Protects sewn-in groundsheet from stones, thorns, etc
Keeps the rest of the tent clean, when packing away as WITHOUT a Footprint Groundsheet, the Tent will be wrapped up together with the wet and dirty groundsheet
Can be folded up relatively small and can then be cleaned easily once home.
Read More...
No other images available