Categories
Shop by supplier
Information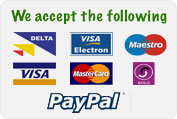 Twin Bottle Automatic Change Over Gas Unit. 37mbar Propane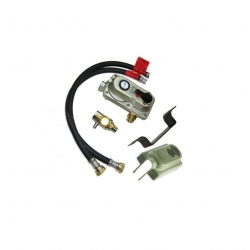 Twin Bottle Automatic Change Over Gas Unit. 37mbar Propane
2 Cylinder Changeover Valve Automatic Gas Regulator with pigtails:
Make sure you don't run out of gas again!
Bottles change over automatically & red arrow points to the empty gas bottle.
Kit comprises of the following :
One automatic changeover regulator to EN13786:2004.

Two 20" pigtails with high pressure black hose to BS 3212 . Irish Propane connectors on hose incorporating excess flow and non-return valves.

One 1/2" M x F shut-off valve, (including test point).
Capacity: 4 kg/hour (189 000 btu)
This will run most domestic appliances comfortably.
Suitable for houses, mobile homes and commercial premises.
Read More...
No other images available
Other products you might like

Gas Regulator Spanner for Irish Propane Bottles.
Price: €10.00

Washer For Gas Pigtails & Regulators
Price: €0.60
20" Propane Gas Pigtail. Propane Nut x W20
Price: €12.00
35" Propane Gas Pigtail.
Price: €14.50

48" Propane Gas Pigtail.
Price: €18.00