Categories
Shop by supplier
Information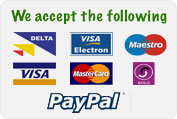 CAPONIZING MODERN MANAGMENT
CAPONIZING MODERN MANAGMENT
Author: Loyl Stromberg. Soft cover, 52 pg., b/w photographs and illustrations.
Book describes process of caponizing, its history, why to caponize, potential problems, marketing and equipment needed.
Caponizing is the castration of a cockerel to produce a large size roaster. Also instructions for caponizing pheasants and quail.
Spaples rusting slightly hence price.
Read More...
No other images available