Categories
Shop by supplier
Information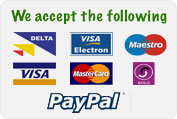 Chick Box External Rollaway Nest Box.
Chick Box External Rollaway Nest Box.

The CHICK BOX is a plastic nest box for chickens with access from the rear. A very practical idea to save broken eggs and prevent egg eating, as well as being a useful way of converting a shed or outbuidling for use as a hen house.
Photo here, of the brown Chick Box, is set up for use with the rollaway insert tray. We would suggest allowing one nest box per 4 birds.

You can close them up at night to prevent overnight roosting, which fouls them, and then during the day the front drops down and a plastic cover (not shown here) covers the tray holding the eggs and therefore stopping and egg-eaters getting at the eggs.

Every Chick Box comes with a black plastic rollaway insert tray so they are easy to keep clean and, being plastic, the whole unit can easily be washed. Very adaptable boxes, they can also be used as normal nest boxes without the rollaway inserts if required.

Measurements (all external): 33cm wide; 39cm high; 35cm deep, front drop down bar extends a further 23cm from the front.
The box is shaped and does narrow towards the back where it measures 29cm wide x 35cm high.
Read More...
No other images available
Other products you might like

Dummy Rubber Nest Eggs. 6 Pack
Price: €6.50

Rollaway Plastic Nest Box
Price: €34.00

Egg Date Stamping Kit
Price: €25.00

Rollaway Nest Box Bottom with Flap.
Price: €10.50

Rollaway Nestomatic Nestbox. Galvanised.
Price: €35.00