Categories
Shop by supplier
Information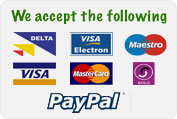 ChickenGuard © Door & Runner Kit.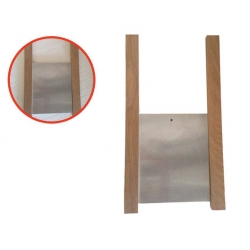 ChickenGuard © Door & Runner Kit.
Designed to significantly reduce the snagging that can occur when trying to open a coop door.
The Runners - We use a beautiful white oak handcrafted by bespoke cabinet maker Anthony O'Shea to create the runners.
White oak was chosen by Anthony and his team due to it's superior strength & quality when facing the elements.
Without treatment the runners will last between 8 & 10 years.
If you would like to use a wood treatment Anthony recommends a clear wood lacquer to bring out the detail of white oak.
The drill holes and cutting are all done by hand in Anthony's workshop and therefore small variations of a few millimeters can be found in the wood cuts and drill holes.
When affixing the runners we send you 6 stainless steel screws.
If you want a different colour, Anthony recommends brass screws as neither brass nor stainless steel screws rust.
The door, made from aluminium, is cut by a local laser company we have worked with for years.
The laser helps to reduce the rough edges that conventional cutting can produce.
Incredibly important when using an automated coop door opener as it reduces the chances of the door snagging on the runners which stops the door itself from opening.
Specifications:
Aluminium Door Size: 30cm x 40cm / 12inch x 16inch with a pre-drilled hole for attaching the ChickenGuard string.
Oak Runner Length: 60cm / 24inch.
ChickenGuard Products are distributed in Ireland by MacEoin General Merchants Ltd. Dingle. Co. Kerry. Ireland.
Read More...
No other images available
Other products you might like