Categories
Shop by supplier
Information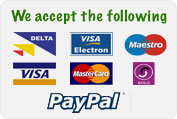 Coleman Fastpitch Air Valdes 4
Coleman Fastpitch Air Valdes 4
The FastPitch Air Valdes 4 is a luxurious family tent which combines FastPitch Air inflatable pole technology with revolutionary BlackOut Bedrooms to offer the ultimate in comfort and convenience on the campsite.
Incredibly easy to set up,FastPitch Air technology means the Valdes 4 can be set up by just one person in less than 10 minutes with the fast-acting, dual action hand air pump (supplied).
Once pitched, the tent's robust, 3-layer inflatable poles with high-pressure valves will provide stability in strong winds.
The tent's high performance construction also features a fully integrated PE groundsheet plus a durable flysheet with an impressive 4000mm hydrostatic head for outstanding weather protection.
Generous dimensions mean there is plenty of room for the whole family and the tent's living area with windows easily accommodates a family-sized table and chairs.
The extra-large BlackOut bedroom with room divider blocks out 99% of daylight, creating a dark and temperate environment that promotes more restful sleep and will prevent you from waking with the first light.
For maximum practicality, the Valdes 4 features an extra-large porch providing plenty of space for a table and chairs and boasts an extensive range of additional features including our patented Hinged Door for effortless entry and exit and UVGuard for sun protection.
All fabrics are fire retardant for extra peace of mind.
• Capacity 4 person
• Rooms 2
• Set up Inflatable
• Structure Tunnel
• Poles Air TPU Tube in PU
• Sleeve (Air)
• Groundsheet PE, welded, fully integrated
• Outer fabric Polyester PU coated/
• Fire retardant
• Inner fabric Breathable Polyester
• Polyester PU coated
• No see um mesh
• Seams Taped seams
• Carry bag Included
• Pack size 78 x 58 x 38cm
• Weight 20.8kg
• Water column 4500mm
• Sleeping 5.9m2
• Living 4.5m2
• Porch 5.4m2
• Total 15.8m2
Read More...