Categories
Shop by supplier
Information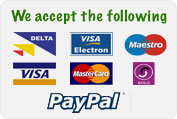 Hotline Gemini 80 Electric Fencing Unit.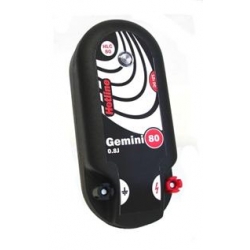 Hotline Gemini 80 Electric Fencing Unit.
Hotline Gemini Dual Power HLC80 Energiser.
Suitable for Poultry, Pig & Sheep Netting.
Hotline Electric Fencing Gemini Dual power energiser range are energisers that can be powered by either mains electricity or a 12v battery.
If you are torn between the flexibility of a battery powered energiser and the hassle free reliability of a mains powered unit then the Gemini energisers are for you.
The Gemini will run from either a 12v battery or from a mains power supply, perfect for making the transition from a temporary portable fence to a low mainteneance mains system without the expense of purchasing two energisers.
This unit is ideal if you want to 'future-proof' the fence and envisage shifting from temporary to a more permanent installation and for those needing to move small poultry pens around their land where power requirements can change.
The units come with leads for earth, fence and battery and a 12v mains adapter.
For battery use it can be mounted on either a wall or a wooden post or it hangs neatly on the Hotline ES2 earth stake ( Not Supplied ).
When using for mains power it needs to be housed indoors/under cover near a mains socket and you will need an insulated lead out cable ( Not Supplied ) to take the power from the energiser to the fence and also from the energiser to the earth stake.
Specifications:
1.2 Stored Joules
0.8 Output joules
Output volts: 8200v
Output volts under heavy load: 4200v
Consumption for mains power: 1.6 watts
Approx.12v battery life: 4 weeks Approx
Fence distances: 12km of wire, 10 electric sheep nets or 3 poultry electric nets

back to Chicken Fencing
Read More...
No other images available
Other products you might like

Earth Spike / Bar. 1 metre
Price: €8.00

Hotline Turbo Tape. 10mm x 100m
Price: €16.00

Lead Out Cable. 25 Metre
Price: €19.50