Categories
Shop by supplier
Information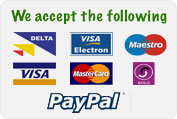 Hovabator Automatic Egg Turner for 42 Hen Egg / 120 Quail
Hovabator Automatic Egg Turner for 42 Hen Egg / 120 Quail
A Fully Automatic Egg Turner to fit Hovabator Incubators or any other incubator of similar size.
Will hold 42 chicken eggs or 120 Quail. Not suitable for other sizes.
Ideal to convert manual incubators or homemade incubators to automatic egg turning.
12 volt ac & supplied with adaptor for 220 Volts.
Size of turner complete. ( Excluding height of eggs). 39.5cm x 39.5cm x 8 cm High.
back to Small Incubators
Read More...
No other images available
Other products you might like

Quail Egg Boxes. 50 pack
Price: €9.50

Dial Incubator Hygrometer 7cm.
Price: €19.50

50 Watt Element Heating Cable For Incubators & Brooders
Price: €14.00
Thermostat Assembly with Microswitch & 3" Wafer
Price: €35.00

Quail Egg Boxes. 420 pack.
Price: €60.00