Categories
Shop by supplier
Information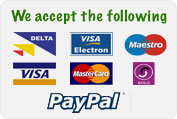 Highlander Leopard Sheath Knife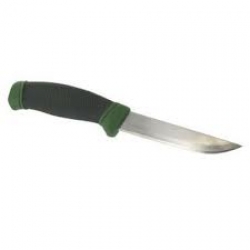 Highlander Leopard Sheath Knife
A gutting / bait knife ideal for rabbits or cutting fishing bait.
Lightweight sturdy stainless steel/rubber construction
Durable plastic belt sheath with drainage hole
Non slip rubber grip
Half blade guard
Specifications
Fabric/Materials: 420A Stainless steel, ABS plastic
Blade Length: 10cm
Size: 21.5x4.5x3.7cm (LxWxD)
Style: Fixed blade sheath knife
Weight: 0.11 kg
You must be over 18 to buy this product.
By purchasing you are confirming that you are of legal age and buying for legitimate reasons.
Read More...
No other images available
Other products you might like

Leather Ferret Muzzle
Price: €5.00

Sevylor 2 Man Tender
Price: €499.00 €399.00

Highlander Jaguar Bush Craft Knife
Price: €35.58