Categories
Shop by supplier
Information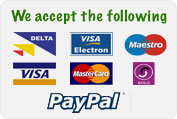 54 Qt Wheeled Cooler Box. Igloo Maxcold Profile 54 - 5 Day Cooler
54 Qt Wheeled Cooler Box. Igloo Maxcold Profile 54 - 5 Day Cooler
The industry leader in Extended Cooling Performance! Ultratherm® insulation in body and lid provides maximum cooling, making Igloo MaxCold coolers ideal for camping, extended trips, all day at the ball park, or backyard and party fun.
Features a fish measuring ruler moulded into lid. the Igloo® MaxCold line is the ultimate family for long-term cold retention.
The Maxcold program is the first program to incorporate personal, full-size, wheeled, beverage and soft side coolers.
Extra insulation is what makes these high-performance products designed for maximum cold retention.
Rigorously tested to exacting igloo standards, every single full size ice chest and beverage cooler holds ice for up to 5 days in 90-degree heat.
Each cooler has the unique, reflective "ice-blue" color.
Ultratherm insulation in body and lid keep contents ice-cold.
Igloo Maxcold Profile 54 Qtz Cool Box On Wheels
Features: Patented Ultratherm® insulation in both body and domed lid for maximum cold retention.
Refrigerator quality liner won't stain or absorb odours.
Has easy-carry swing-up handles.
Snap-lock, child safety latch.
Special hinge design holds lid open for easy access.
Threaded drain plug for hose hook up.
A high performance cool box. Ice inside these boxes remains for up to 5 days.
Ideal for fishing, Samples, Pharmaceuticals etc.
Snap lock child safety lid latch.
Handles. Swing up handles.
Threaded drain plug.
Holds 2l Bottles upright.
Body / Lid UltraTherm insulation.
5 Day Efficiency.
Pulling Telescopic Handle
Exterior Dimensions (inches): 20 x 18.5 x 18.5
Igloo Coolboxes Ireland
Read More...
No other images available
Other products you might like

Ice Pack - Campingaz M30
Price: €6.00
Kampa Brighton 5 Tent - Grey
Price: €175.00 €155.00

Twin Freezer Pack. 2 x 200g Ice Blocks.
Price: €3.50

Twin Freezer Pack. 2 x 400g Ice Blocks.
Price: €4.50