Brinsea Evaporating Block for OvaEasy 190 Incubators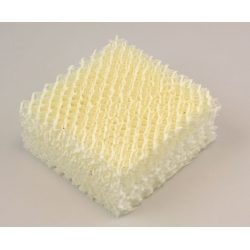 Brinsea Evaporating Block for OvaEasy 190 Incubators
A Single Evaporating Humidity Block for the OvaEasy 190 & Ova Easy 190 Advance EX incubators.
These incubator evaporating blocks need regular replacement as they will become dirty and potentially contaminate the incubator interior.
Used in Brinsea Ova Easy Incubators & other makes of incubators to achieve increased levels of humidity by increasing the evaporating surface..
Read More...
No other images available
Other products you might like
Brinsea OvaEasy 190 Advance EX Incubator With New Cooling System.
Price: €1,200.00
OvaEasy Dividers for Universal Egg tray
Price: €25.00

​Turkey / Duck Egg Tray for OvaEasy 100 and OvaEasy 190
Price: €22.50