Thermostat For Maino Incubators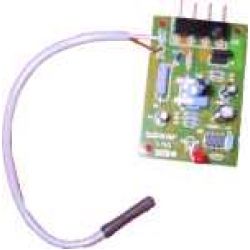 Thermostat For Maino Incubators
A replacement thermostat for all Analogue Control Board Maino Incubators.
Fits any "A" model Maino Incubator MPS12, MPS24, MPS35, ME3 and ME4 , Sigma and larger incubators.
Fits Marvel Incubators supplied by Maceoin Ltd & Dingle Poultry.
Accurately thermo-regulates the temperature of the incubator.
Will also Fit many other makes of Incubators.
Can be used when building your own incubator with fan.
Will Not Fit Brinsea Incubators.
Read More...
No other images available
Other products you might like
Maino MPS12 Incubator Thermometer
Price: €20.00
Maino Long Incubator Thermometer
Price: €30.00
Maino Fan For Small Maino Incubators
Price: €28.00