Categories
Shop by supplier
Information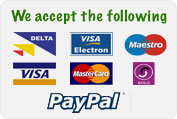 Chilly Bin Cool Box 42 Litre.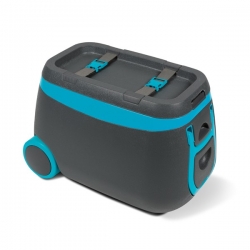 Chilly Bin Cool Box 42 Litre.
The 42 Litre Kampa Chilly Bin cool box uses high density PU foam for insulation.
The stylish passive cooler has been independently TUV tested*, ensuring ice remains frozen for over 4 days.
This cooler is remarkably spacious and includes roller wheels, elastic retaining clips for storage, and a sturdy handle for easy transportation.
*TUV Test Procedure; 40% of cool box filled with ice and left in a temperature controlled room at 25°C.
This Kampa chilly bin cool box is perfect for camping, caravanning, festivals and even your back garden when barbecuing with friends and your fridge is full and you need somewhere to keep your beers cold.
Tested until ice has completely thawed.
Size: 63.8 x 40.3 x 42.5 cm
Weight: 5.33kg
Read More...
No other images available
Other products you might like
Ice Pack - Campingaz M30
Price: €6.00

2 Man Pop Up Tent. Blue
Price: €40.00

2 Man Pop Up Tent. Red
Price: €40.00

Comfort 200 Sleeping Bag - Blue.
Price: €20.00

Kampa Brean 4 Air Tent Package. Tent, Carpet & Footprint.
Price: €599.00

Twin Freezer Pack. 2 x 200g Ice Blocks.
Price: €3.50