Categories
Shop by supplier
Information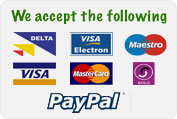 Chilly Bin Cool Box 50 Litre.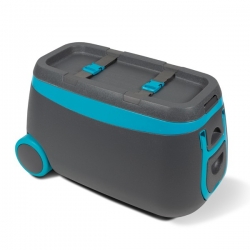 Chilly Bin Cool Box 50 Litre.
New for 2019 a range of Chilly Bin Passive Coolers in sizes 25L, 42L, 50L and 60L.
These coolers have high density PU Insulation and can keep ice frozen for over 4 days (117 hours) TUV tested (40% of cool box filled with ice and left in a temperature controlled room at 25°C.
Tested until the ice has completely thawed.)
This cooler is remarkably spacious and includes roller wheels, elastic retaining clips for storage, and a sturdy handle for easy transportation.
Features:
Integral drainage tap
Roller wheels with a sturdy handle
Elastic retaining clips to hold items on top
Size 72.8 x 40.3 x 42.5 cm
Weight 6.14 kg
Read More...
No other images available
Other products you might like

Ice Pack - Campingaz M30
Price: £5.24

Kampa Watergate 8. 8 Man Tent.
Price: £479.80 £471.94

Campingaz Cp250 Gas 12 Pack.
Price: £22.21
Camping Chair with Drinks Holder.
Price: £13.11

Kampa Water Stroller - 40 Litre
Price: £50.69
Kampa Sizzle Tabletop BBQ.
Price: £44.42