Categories
Shop by supplier
Information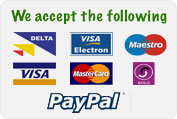 Extra Large Double Entry Mink Cage Trap. No stock till April 18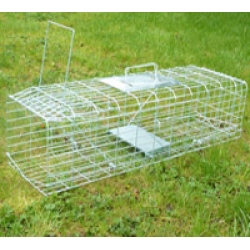 Extra Large Double Entry Mink Cage Trap. No stock till April 18
This is an XL cage for the humane trapping of mink or similar sized pests.
Doors at each end close when the treadle plate is triggered.

The mink cage dimensions are: (34" x 9" x 9")
Can also be used as a single entry trap.
Carry handle on top.
Can be used with bait or without (when used in a tunnel).
Back to Vermin Control & Traps.
Read More...
No other images available
Other products you might like

Larsen Trap Springs ( A Pair )
Price: €5.60

Mark 6 Springer Trap / Fenn Trap
Price: €13.20
Mink Cage Trap. Double Entry
Price: €29.00
Fox Snares Heavy Duty (10 Pack).
Price: €35.50
Fox Cage Trap. Heavy Duty.
Price: €195.00 €165.00

Mink Cage Trap. Single Entry.
Price: €29.00 €26.00