Categories
Shop by supplier
Information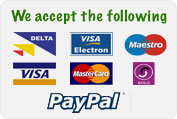 Novital Covatutto 162 Automatic Turning Digital Incubator
Novital Covatutto 162 Automatic Turning Digital Incubator
Covatutto 162 Automatic Turning Egg Incubator features:
3 egg trays with positionable egg tray dividers; ideal for separating batches.
Tough, insulated housing provides the perfect hatching environment and many years of service.
Two thermostatically controlled electric heating elements.
High quality internal fans circulate air to create an event ambient temperature for better hatching results.
Transparent housing cover allows the eggs to be monitored without disturbing the hatching conditions.
Built-in water pans for required humidity at hatching.
Low energy consumption, quiet and compact .
Comprehensive instruction manual, fully illustrated with clear guidance on successful egg incubation.
230 volt power supply required.
Digital Digital temperature controls to quickly set and maintain optimum temperature.
Warning lights indicate if chamber temperature fluctuates.
Digital display provides alerts to turn eggs, top-up water pans and prepare for hatching period.
The controls are factory set for hatching chicken eggs and can be adjusted.
Eggs turned automatically using integrated egg-turning mechanism with external motors: no need to touch or lift the eggs.
Approximate Egg Capacity depending on size of eggs:
Hen eggs - 162
Quail eggs - 420
Pheasant eggs - 180
Turkey eggs - 96
Duck eggs - 120
Goose eggs - 45
Read More...
No other images available
Other products you might like

Brinsea OvaView Standard Egg Candling Lamp
Price: €30.00 €28.00
OvaView Candler and OvaScope Egg Candling Pack
Price: €42.00 €32.00

Dull Emitter Bulb 250Watt
Price: €19.50

Chick Heat Plate / Electric Hen For 50 - 55 Chicks
Price: €58.00

Sirio Humidity Pump for Borotto & Other Incubators.
Price: €105.00