Categories
Shop by supplier
Information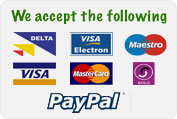 Wet Plucking Machine for Poultry.
Wet Plucking Machine for Poultry.
The Olba Wet Plucking Machine, 0.5 HP with 30 plucking fingers.
Powerful poultry plucker with 30 plucking fingers – helps out when there are a lot of birds to pluck.
Poultry must be plucked & this can take a lot of time and effort if a large number of birds must be processed.
In such a case, it is worth investing in a poultry plucking machine, suitable for plucking the feathers from ducks, chickens & larger fowl and more.
Ideally it will combine great value for money with as much power as possible. You can spare yourself all that plucking by hand, and you can deliver birds on time.
This powerful, yet easy to handle Olba 0.5 HP plucking machine has a 2.5 m power cable.
The Olba plucking machine is a winner with its 1 mm steel panel casing. Its four sturdy rustproof stainless steel feet make it very stable on any surface.
The feet and the whole machine are easy to clean.
Another advantage of the Olba poultry plucker is It has a magnetic on / off switch as well as an emergency switch ensuring additional safety.
Easy to use just scald the bird and then hold against the rotating rubber fingers. We do not advise this machine for large turkeys & geese.
Read More...
Other products you might like

6" Quality Boning Knife
Price: €20.00

Wall Mounted Poultry Dispatcher
Price: €47.50
Chicken / Duck Killing Cone. Wall Mounted
Price: €55.00

Bolt Stunner - Punch Stunner For Poultry upto 16Kg.
Price: €120.00

50 pack of Rubber Finger For Wet Plucking Machines
Price: €75.00

Bolt Stunner - Punch Stunner For Poultry upto 25Kg.
Price: €180.00