Categories
Shop by supplier
Information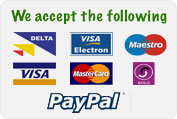 Incubation at Home
Incubation at Home
Incubation at Home by M Roberts.
This is a detailed book about using small incubators and most of the problems encountered using them.
There are chapters on different types of incubators, preparation for incubation such as cleaning and sterilisation, thermometers, humidity, collection and storage of eggs, candling, hatching, sexing and rearing plus a chapter on "where did I go wrong?"
Packed full of information, mainly first hand too! Lots of illustrations and photographs.
Now reprinted with more colour photographs
A practical guide for beginners using small incubators in the home or classroom. Paperback.
Read More...
No other images available