Categories
Shop by supplier
Information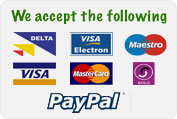 THE CHICKEN BOOK--SOFT COVER
THE CHICKEN BOOK--SOFT COVER
Author: Page Smith & Charles Daniel. Soft cover, 380 pg., few illustrations.
The chicken's role in literature and history, the attractions of cockfighting and the medicinal use of eggs and chickenparts.
Also details the egg laying process, along with the basics of the backyard coop. Entertaining and insightful.
Read More...
No other images available