Categories
Shop by supplier
Information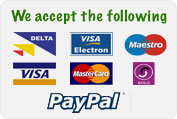 Quinoa Game Cover Crop. 1 Acre Pack. 2kg. No stock until March 10th 2021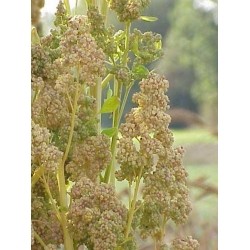 Quinoa Game Cover Crop. 1 Acre Pack. 2kg. No stock until March 10th 2021
Quinoa is capable of producing a plentiful amount of seed and is a popular choice of crop for holding partridge and pheasant.
A tall colourful plant producing a mass of seed heads all up the stem.
Many species of seed-eating song birds are also attracted to the crop.
Commonly grown with Kale, Quinoa provides cover and feed until it begins to collapse in the first frosts with the Kale providing more permanent cover.
Pack size: 2 kg to cover 1 acre. Sow in April / May
Read More...
No other images available
Other products you might like

Top Netting 1.5 Inch Square Mesh. 110' x 110'
Price: €600.00

Phacelia. 1/4 Acre Pack.
Price: €20.00

Sunflower. 1/2 acre pack.
Price: €35.00
Keeper Kale. 1/2 Acre Pack.
Price: €38.00

Mustard. 1/2 acre pack.
Price: €35.00

Game Maize - All Season Irish Blend. 1/2 acre pack.
Price: €50.00