Categories
Shop by supplier
Information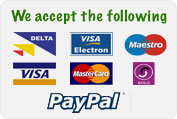 Stalosan F. 3 kg Tub
Stalosan F. 3 kg Tub
Stalosan is a unique Broad Spectrum Disinfectant For regular use with all farm livestock, companion animals and poultry.
Stalosan reduces smells, dries bedding, and prevents disease.
It is a scientifically formulated powder, safe to use and easy to apply.
Designed to improve the environment in which all animals and birds are kept by acting on harmful pathogens.
Reducing moisture and potentially dangerous noxious gases such as ammonia.
Used regularly Stalosan prevents disease and the production of ammonia.
This results in a better environment for healthier animals or birds.
Apply at 50 grams per square metre.
Suitable for all Farm Fowl.
Read More...
No other images available
Other products you might like

Family Rat Cage Trap
Price: €25.00

Rat Master Heavy Duty Multicatch Rat Trap
Price: €56.00

Poultry Manure Scraper
Price: €12.00
Powder Duster for Red Mite & Louse Powder.
Price: €6.15

1 Litre Nutrimin Apple Cider Vinegar.
Price: €5.00