Categories
Shop by supplier
Information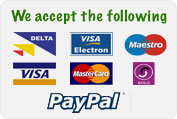 Larsen Trap / Magpie & Grey Crow Trap ( Heavy Duty ). Stock Due mid August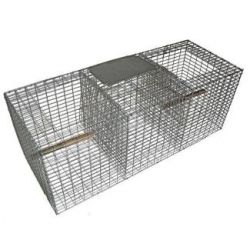 Larsen Trap / Magpie & Grey Crow Trap ( Heavy Duty ). Stock Due mid August
Made for Mac Eoin General Merchants and probably the best Larsen trap available on the market today.
Heavy steel mesh & galvanised.
Heavy round drop perches.

2 catching compartment & call bird compartment in middle of this larsen trap.
Suitable Larsen Trap for magpies and grey crows.
We can supply cheaper larsen traps made from lighter gauge steel. Please ask for details.
Contact us for quantity discounts on traps & vermin control products.
Thousands of these larsen traps sold in Ireland over the past 30 years to gun clubs, sheep farmers etc.
Larsen Traps as Supplied to NARGC Irish Gun Club Members for many years.
Supplied Flat Packed.
back to Vermin Control And Traps
Check current legislation regarding use of these traps before use with Dept of Agriculture or National Parks & Wildlife Service.
Read More...
No other images available
Other products you might like
Sonic Electronic Bird Scarer.
Price: €58.00

Standing Falcon Decoy
Price: €22.00

Flying Falcon Decoy
Price: €20.33

Magpie Decoy.
Price: €7.50

Mink Cage Trap. Single Entry.
Price: €29.00