Categories
Shop by supplier
Information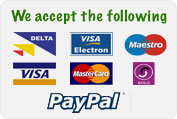 Mouse Cage Trap.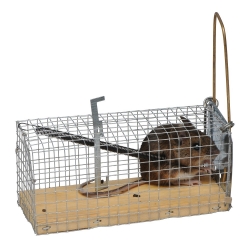 Mouse Cage Trap.
Our mouse cage trap is a small cage for catching mice in houses, outdoors & farm buildings.
The mouse trap is baited and placed in the area where the problem is.
Best bait we find for catching mice is chocolate.
These mouse traps are very effective positioned along a wall, with or without bait.
The most effective way to reduce mice through trapping is to place several traps out at one time.
back to Vermin Traps and Control
Read More...
No other images available
Other products you might like

Mark 4 Springer / Fenn Trap
Price: €10.70
Mouse Master Live Catch Multicatch Mouse Trap
Price: €13.00

3 Rat Bait Stations & 200g Bait.
Price: €35.00

Block Bait Mouse Killer Station.Twin Pack.
Price: €5.50
Mouse Traps - Tuff Cat - Twin pack
Price: €2.50

Mouse & Rat Trap Bait Attractant.
Price: €6.00