Categories
Shop by supplier
Information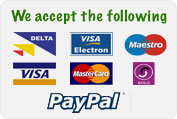 8 + 2 LED Head Torch.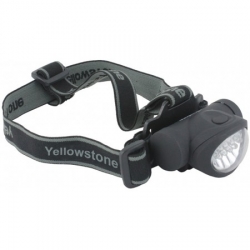 8 + 2 LED Head Torch.
This 8 + 2 LED Mini Head Torch will give you the power you need in poorly lit conditions.
This product produces quite the beam with its ultra bright white LED and reduced glare red LED lamps.
It comes with 3 functions: 4 LED white, 8 LED white and 2 LED red.
It will last approximately 60 hours, so you'll be enjoying your bright glow while others are changing their batteries.
The LED Head Torch comes with an adjustable head strap to ensure comfort, and its adjustable torch angle will help you find your way through any outdoor adventure.
Includes three AAA batteries.
Burn time 60 Hours (approx)
Read More...
No other images available
Other products you might like

3 Litre Foot Pump.
Price: €7.00
Elsan Double Blue Toilet Fluid. 1 Litre.
Price: €12.00
Kampa Portaflush 10 Litre Toilet.
Price: €75.00

Elsan Pink Toilet Fluid. 2 litre.
Price: €16.50

Deluxe Single Flocked Airbed
Price: €18.00

Deluxe Double Flocked Airbed
Price: €28.00