Categories
Shop by supplier
Information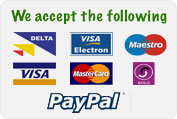 Modern Partridge Farming - Chris Hodgson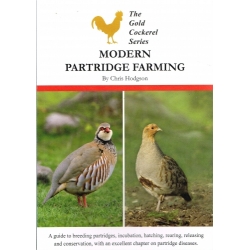 Modern Partridge Farming - Chris Hodgson
A comprehensive book about rearing and releasing partridges in the UK.
It is written by one of England''s foremost rearers of both Grey and Red-legged partridges, and describes breeding pens, egg collection, incubation and hatching.
There are chapters on rearing partridges from day old through to 14 to 16 weeks when they are released into the wild.
This book is also for those people who rear a few pheasants and want to try partridges as well; it describes the rearing field, the pens, shelters, houses, water, food and explains the importance of monitoring the birds through to release.
There is also an excellent chapter on partridge diseases by one of England''s foremost avian vets, Alan Beynon.
Read More...
No other images available