Categories
Shop by supplier
Information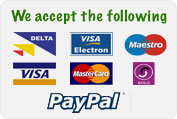 2001 APA STANDARD OF PERFECTION
2001 APA STANDARD OF PERFECTION
2001 Edition. American Poultry Assoc. Hard cover, 372 pg., color illustrations.
This is the bible of show requirements in the U.S. It has requirements for poultry exhibits, exhibitors, judges.
Also has a nice glossary of terms, disqualifications as well as color pattern descriptions. Contains info on all the showable poultry breeds- chickens, ducks, geese, turkeys, & bantams.
Color paintings of the majority of breeds and varieties.
Read More...
No other images available