Categories
Shop by supplier
Information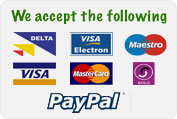 Brinsea Octagon 20 Eco Automatic Turning Incubator.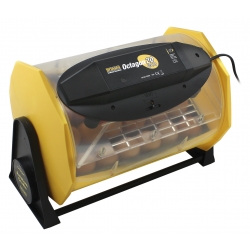 Brinsea Octagon 20 Eco Automatic Turning Incubator.
The Brinsea Octagon 20 ECO Automatic Turning Incubator builds on decades of success of earlier Octagon 20's with an all new intelligent design combining latest materials technology with Brinsea's 30 years of experience.
The result is an easy to use, accurate and high performance incubator with exactly the right controls to give the hatching results you need.
Control System – This is a well tested and popular incubator which keeps a good constant temperature and has a Glass Thermometer mounted on the inside of the lid for monitoring purposes
Manufactured Quality – The high quality incubator cabinet is entirely injection moulded from high grade ABS which makes it tough and easy to clean.
The base is double skinned and foam filled to reduce heat loss leading to lower electricity consumption and better temperature distribution.
Great Visibility – The top of the incubator is clear allowing good visibility of the eggs and chicks.
Fan Assistance & Ventilation Control – Air is circulated by a long life computer grade fan which, coupled with the unique grill with an optimised air diffuser, leads to extremely even air temperature throughout the egg chamber.
Fresh air is controlled with a vent slider and humidity is provided by water in two reservoirs in the base.
Removable Egg Trays – To accommodate eggs of different sizes the Octagon 20 ECO's removable egg tray is supplied with dividers which the user can position to suit their eggs and so maximise the number of eggs that can be held.
Eggs from as small as finches to as large as geese can be incubated and a guide to the numbers of a range of popular species which will fit is give in the specification table.
Turning is provided by an external cradle on which the incubator sits.
Warranty – The Brinsea Octagon 20 Eco Incubator comes with 3 years guaranteed warranty when you register it online after purchase.
Octagon 20 Incubators are distributed in Ireland by MacEoin General Merchants Ltd. Irelands Incubator Shop for over 30 years.
Brinsea Octagon 20 ECO Incubator (With Cradle) Product Specification:
Maximum Egg Capacity (Approx) Chicken - 24, Pheasant - 40, Quail - 60, Duck - 20, Goose - 12, Emu/Rhea - 1
Egg Turning is Automatic
Humidity Control is Manual by filling trays in base of incubator.
Maximum Power Consumption 45w
Typical Power Consumption 25w
Dimensions (L x W x H) 43cm x 26cm x 30cm
Weight 3.25kg
MPN AE22A
Read More...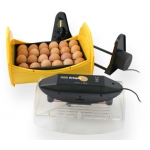 Other products you might like

Thermometer For Brinsea Incubators in Centigrade.
Price: €15.00

Octagon 10/20 - Cradle Turning Motor/Gearbox
Price: €55.00

Octagon 10 / 20 - Non Motorised Cradle End
Price: €9.00
Octagon 10 / 20 / 40 Cradle Clutch
Price: €12.00
Octagon Turning Cradle Long Link.
Price: €5.00