Categories
Shop by supplier
Information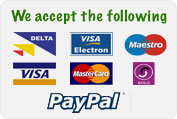 Bristol Chicken Coop. 5 Hens.
Bristol Chicken Coop. 5 Hens.
The Bristol ark comes in a single flat pack container and takes just a few minutes to assemble.
Unlike many flatpack products, this hen house is very simple to build, and all you will need to set it up is a screwdriver and a clear space.
The joints are predrilled and many corners have dowelled joints and sockets which allows you pop it all together with a minimum of time and effort.
Big enough to comfortably accommodate five hens, the Bristol ark consists of a wired outdoor enclosure and a covered indoor house with a nest box.
Moveable perches allow birds to roost off the ground.
A hatch is positioned at the far end of the outdoor enclosure, and this allows easy access to feeders and drinkers.
The entire frame can be constantly moved onto new grass thanks to the lightweight construction and sturdy inbuilt lifting handles.
It takes two people to move the Bristol Ark, but hens will always appreciate fresh grass and undergrowth.
The indoor and outdoor sections can be divided by a sliding door which is operated by a simple drawstring.
It's easy for a person to open and close the hen house, and birds will soon feel quite at home in this quality ark.
Dimensions: mm. 2800 x 1000 x 800 h.
Weight 28KG
We cannot ship this to UK as it is oversized.
Read More...
No other images available
Other products you might like
6 Litre Click Lock Chick Fount / Poultry Drinker.
Price: €8.00

6kg Outdoor Blenheim Poultry Feeder
Price: €19.82

Poultry Zest Pellets. 500g
Price: €7.00

Wise Poultry Feeder. 5kg Cage Mounted.
Price: €35.00

Mixed Poultry Grit. 1Kg.
Price: €4.25