Categories
Shop by supplier
Information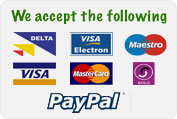 Campingaz Portable Toilet 20 Litre.
Campingaz Portable Toilet 20 Litre.
The CampingGaz 20 Litre is a portable toilet perfect for when camping away from any nearby facilities.
Designed with an excellent set height, it is recommended for camping and travelling, and can take maximum weight of 130kg.
More ideal for the Covid world we now live in, as it will allow for better isolation whilst camping.
Antimicrobial treatment in toilet bowl and seat.
20L Waste Water tank made from durable materials.
Weight 5.2kg
Weight Capacity: 130kg
Waste Tank Capacity: 20L
Seat Height 41cm
Anti-microbial liner, is built into the material used to manufacture the toilet, giving it a robust, hygienic design.
Dimensions (L x W x H): 56 x 39 x 41 cm
Camping toilets ireland
Read More...
Other products you might like
Elsan Double Blue Toilet Fluid. 1 Litre.
Price: €16.00

Elsan Pink Toilet Fluid. 2 litre.
Price: €18.00
Elsan Green Organic Toilet Fluid. 2 Litre.
Price: €19.50

Kampa Loo Loo. Toilet / Shower Tent.
Price: €40.00

Toilet Tent. Kampa Privvy
Price: €79.00
Kampa Rapid Dissolve Porta Toilet Paper – 4 Pack
Price: €3.99