Categories
Shop by supplier
Information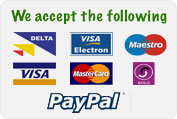 Dome Master Automatic Poultry Drinker
Dome Master Automatic Poultry Drinker
The New Chick Dome Poultry Drinker is a gravity fed, low pressure ground based game bird and poultry drinker with a centrally sprung, valve system that ensures that the reservoir is always full.
Needs to work off a header tank not off mains pressure.
The New Dome Master Poultry Drinker has a transparent valve stem that allows a full view of the integrated in-line filter so potential blockages can be cleared earlier thereby ensuring continual water supply.
This Drinker has a dome shape which means there are no perching points thereby preventing water contamination which would otherwise be caused by perched birds soiling the trough.
Delivered Assembled and ready to use, just connect to a length of 5.5 mm drinker pipe ( not supplied ).
This new Poultry Drinker is easy to strip, clean and maintain.
Manufactured to ISO 9002 standards, the Chick Dome Drinker is readily available ex stock.
The base has a unique "ChickGrip" textured surface for improved grip for small or young birds.
Works off low pressure gravity feed and uses 5.5mm drinker pipe the same as most automatic poultry drinkers.
Spare parts are readily available when required.
Read More...
No other images available
Other products you might like

Straight Connector for Drinker Pipe. 5.5mm
Price: €1.13
Spare Saddle Union 5.5mm Outlet for shut off saddle
Price: €1.13

Poultry Drinker Pipe 5.5mm. 100 Metre Roll
Price: €40.33
Poultry Drinker Pipe 5.5mm. 100 Feet Roll.
Price: €19.67