Categories
Shop by supplier
Information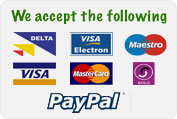 Chicken Lickin Nutri-Sect Insect Mix 850g.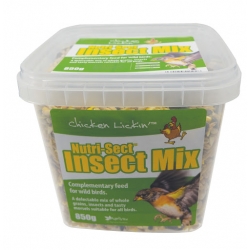 Chicken Lickin Nutri-Sect Insect Mix 850g.
A delectable mix of whole grains, insects and tasty morsels to delight your chickens!
Did you know:
Modern chickens are descended from Jungle Fowl and are naturally suited to foraging for their feed from the forest floor.
This natural diet included plants, herbs and other vegetable matter as well as grits and minerals but was also rich in insects and grubs which provided the necessary protein levels to encourage growth and productivity.
You can replicate this natural foraging diet by using Nutri-Sect Insect Mix as an addition to your chickens' diet, giving them added protein – and a lot of fun in the process!
Read More...
No other images available
Other products you might like

Coxoid. 112ml. Coccidiosis Treatment. .
Price: €14.75

Oyster Shell.1Kg.
Price: €4.50

1 Litre Nutrimin Apple Cider Vinegar.
Price: €6.50

Agrivite Poultry Pep - 500g
Price: €7.00

Agrivite Garlic Granules - 500g
Price: €8.50

Equimins Country Living Egg Shell Improver. 1.5kg
Price: €12.50