Categories
Shop by supplier
Information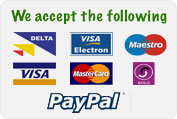 ChickenGuard © Premium Poultry House Door Opener.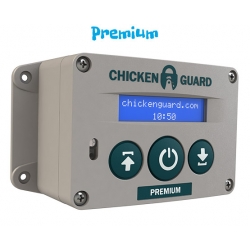 ChickenGuard © Premium Poultry House Door Opener.
Chicken Guard Automatic Chicken House Pop-Hole Door Opener is a British made pop-hole door opener, with integrated Timer and Light Sensor, in one complete package for easy installation.
No messy wiring or DIY knowledge required.
Will lift a chicken coop door up to 1kg in weight.
The All-in-One Chicken Guard design makes installation very easy, with screws provided, now also includes 4 x AA batteries.
Simply attach the Pop-Hole Door Opener to the outside of your chicken hen house, tie the lifting cord to your pop-hole door and add batteries.
The Door opener operates best from 4 AA Energizer Batteries. - BATTERIES INCLUDED.
Complete control to keep your poultry safe from fox attack, and saves the early mornings to let the chickens out, or worrying about the door being open after dark.
Manual over-ride button if you need to open or close the pop-hole outside the set times.
The Chicken Guard unit measures approximately; 12cm wide x 8cm tall and 6cm deep.
The ChickenGuard Door Opener is covered by a 3 year Manufacturers Warranty
ChickenGuard is Distriubuted in Ireland by MacEoin general Merchants Ltd. Dingle. Co. Kerry.
Equipment for all Farm Fowl.
Read More...
No other images available
Other products you might like
Pulleys for Door Openers. 2 pack.
Price: €5.00