Categories
Shop by supplier
Information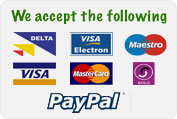 Coleman Cortes Octagon 8 Tent. Orange.
Coleman Cortes Octagon 8 Tent. Orange.
Introducing the stunning eight-sided tent from Coleman! The Cortes Octagon sleeps 8 and provides a living and sleeping area of 15.7m squared! The tent offers 360 degree views of your campsite, each panel can be opened out to expose its own window - allowing in excellent light! Once inside, you can fully stand providing excellent comfort and ease of movement without feeling cramped.
This stunning tent has a multitude of uses: it can be dressed as luxury glamping bedroom, a playroom for the kids or can be functioned as the perfect tent for festival and social gatherings – either with friends or with the family! The flysheet can be removed and the Octagon 8 coverts from a tent into a bug-proof screen room suitable for garden use.
The tent takes 15 minutes to pitch, the steel frame poles are colour coordinated for ease of assembly pitch after pitch. The steel frame and design houses great strength and rigidity for a secure hold through wind and rain. With thanks to Coleman's WeatherTec System provides the tent with a Hydrostatic Head rating of 2000mm offering ample of waterproofing keep all and all belongings nice and dry. Complete with taped seams and an integrated PE groundsheet ensures the Cortes Octagon is fully effective against the elements. To store muddy shoes, you are provided with a porch groundsheet and this prevents dragging in mud and therefore, keeping the internal space clean, as conditions allow.
Providing a home-like entrance the ridged D-shaped hinge door doesn't require you to unzip the door every time you wish to enter or exit; come and go freely without making too much noise with zippers!
For ease of transportation and storage, the Octagon packs down to a convenient size and neatly fits into the include carry bag. The carry-bag features two durable wheels; this allows you to safely travel the tent from the car to your pitching spot!
With Fire Retardant properties within the construction of the tent, in the event of a fire the tent will not catch or flame-up too quickly allowing all to evacuate safely!
Specifications:
Capacity: 8 Berth
Rooms: 1
Set up: Inner first
Structure: Octagon
Poles: Steel
Groundsheet: PE integrated
Outer fabric: Polyester PU Coated
Inner fabric: Breathable polyester / Mosquito net
Seams: Taped seams
Carry bag: Included
Pack size: 85 x 30 x 30cm
Weight: 20.7kg
Hydrostatic Head: 2000mm
Coleman Tents Ireland
Read More...