Categories
Shop by supplier
Information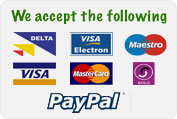 Alke SK21 Gas Brooder. 250 chick
Alke SK21 Gas Brooder. 250 chick
Quality Gas brooder to cover 250 pheasant chicks or 200 chicken chicks in a well insulated building.

Adjustable heat output without no need for a thermostat.

Supplied with a 10 stage adjustable gas regulator operating 50 - 150 mbar output on propane gas.

Will work off bulk tanks & propane bottles gas.

2 metres of gas hose & 2 jubilee clips supplied with each heater.

These gas brooders have a flame faliure shut off valve as standard.

1400 - 3000 BTU'S

We can arrange fitting of gas heaters and gas installations for UK & Ireland mainland.

Mac Eoin General Merchants can arrange delivery of bulk & bottled gas in Ireland & UK.

We are a major Flogas distributor and carry all cylinder types in stock.

Gas Brooders For Sale In Ireland.
Gas Brooders For Sale in UK.
Read More...
No other images available
Other products you might like

Bottle Chick Drinker
Price: €2.95

1 Litre Chick Fount / Quail Drinker
Price: €4.33

3 Litre Click Lock Chick Fount / Poultry Drinker
Price: €4.92

1 Kg Chick Tube Feeder
Price: €3.44
Gas Brooder Hose. 2 Metre Length
Price: €6.89
Thermocouple for Alke SK Brooders
Price: €9.84