Categories
Shop by supplier
Information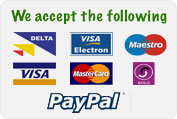 Sevylor 3 Person Tahiti Plus Kayak
Sevylor 3 Person Tahiti Plus Kayak
A timeless classic renewed with a revolutionary Backpack System.
Ideal to enjoy adventures and leisures times on water with friends and family.
The family version of the Tahiti is longer to fit an extra seat and convert the kayak to a 2 + 1 persons.
Backpack System :
After deflating the kayak roll it into the spray deck.
It will convert into a backpack and you can easily transport the kayak on your shoulders.
Avoid the hassle of a tight fit carry bag and enjoy the incredible portability.
1- Open the spray deck at the stern and lay open the straps
2- Roll the kayak up from the bow to beginning of the spray deck. Roll the black straps around the kayak
3- Pass the black straps into the black rings and tighten
4- Pass the grey straps into the grey rings and adjust the shoulder straps as desired
5- As you prefer, comfortably carry the kayak as a backpack or a bag Backpack System
Sevytest to measure pressure while inflating
Highly supportive inflatable seats
Bow and stern carry handles
Heavy duty PVC for increased durability
2 inflatable side chambers for safety
Strong I-beam floor made of heavy duty PVC
Boston valve for easy inflation / deflation
Ref: 205516
Read More...