Categories
Shop by supplier
Information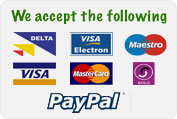 Harkers Harka-Mitex. 140ml.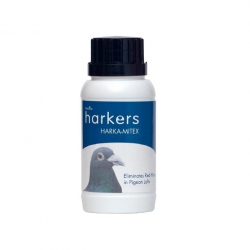 Harkers Harka-Mitex. 140ml.
Specially formulated for pigeons, Harkers Harka Mitex is highly effective against red mite in pigeon lofts, which are notoriously difficult to treat.
Providing active protection for up to 12 weeks, Harkers Harka Mitex contains the active ingredients Cypermethrin, safe for use with pigeons in situ without need for their removal, with a single application providing rapid control of the infestation of red mite.
Active Ingredient: Cypermethrin 1.84% w/w
Dosage instructions:
Insecticide for amateur use against red mite and northern mite by application to interior surfaces of pigeon lofts.
Not to be used to treat mites on birds.
Note: FOR USE ONLY AS AN INSECTICIDE.
Do not apply directly to animals.
Always read the instructions in full before use.
Read More...
No other images available
Other products you might like

Cage Feeder / Drinker
Price: €1.35
Aluminium Feed Scoop. 1000ml - 1000g
Price: €7.50

Poultry Manure Scraper
Price: €12.00

Pigeon Drinker. 5 Litres.
Price: €15.00