Categories
Shop by supplier
Information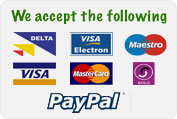 Soluble Multivitamin Powder
Soluble Multivitamin Powder
Concentrated soluble multi-vitamin powder for poultry.
Use in drinking water especially at times of stress.
Suitable for all poultry, gamebirds & pigs
150g sachet to every 200 litres of water
Essential for breeding stock especially before taking eggs for hatching.
Not for human consumption
Contact us for bulk pricing & other poultry health products
Read More...
No other images available
Other products you might like

Aluminium Infra Red Lamp Holder Brooder.
Price: €20.00

Aluminium Infra Red Brooder Lamp with 150w Bulb.
Price: €25.00