Categories
Shop by supplier
Information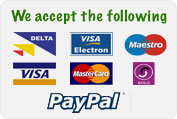 Deben Lithium Ion Battery 12 Volt 8AH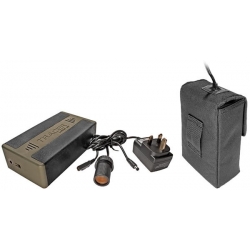 Deben Lithium Ion Battery 12 Volt 8AH
Deben Lithium Ion Battery 8AH

Lithium battery packs offer tremendous advantages over traditional sealed lead acid SLA batteries.

The Lithium Ion Power Packs from Deben will make you wonderhow you managed to carry large and heavy sealed lead acid battery packs.[/extract]

Lithium battery packs have improved power delivery as well as being one third of the weight when compared to the sealed lead acid equivalent. The lightweight battery pack is enclosed in an attractive greenand black shock absorbing case, designed to slip easily into a large pocket or into the included outer canvas case.


•Extremely lightweight (1/3 weight of sealed lead Acid)

•Smaller physical size

•The built in fuel gauge lets you know how much power is left in your battery.

•Longer lasting discharge

•Faster recharge time

•Overcharge and short circuit protected

•Robust ABS case with quality canvas belt case

•AC mains charger

•DC vehicle charger on all models

•Canvas carry pack with belt loop

•Powers 12V lights or Deben gunlights up to 100W

•Supplied with 12V cigar adaptor
Weight is 600 grams

Fuel Gauge

The built in fuel gauge lets you know how much power is left in yourbattery. Simply press the button to illuminate the display giving anaccurate indication.Intelligent fuel gauge let's you know the power status of your Tracer battery.

Simply press the button to display the lights
Read More...
No other images available
Other products you might like
Deben Bullet to 12V Socket Converter
Price: €15.00

Coiled 2m Lead for Deben Battery Packs
Price: €11.00

Fuse 15 Amp. Quick Blow
Price: €1.00

Deben Battery Bullet to Cluson Clulite Socket
Price: €12.00
Tracer Sport LED 45W & Red Filter. 12 Volt.
Price: €100.00