Categories
Shop by supplier
Information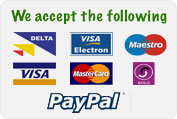 Plastic Mouse Trap with Metal Spring.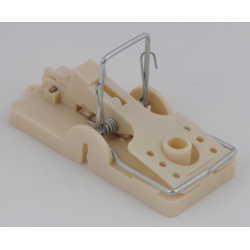 Plastic Mouse Trap with Metal Spring.
This mouse trap is made of high quality plastic and galvanized metal.
This trap is very easily set in only one move & closes very fast due to a heavy spring.
Watch out for your fingers! Due to its special design, the metal bracket, which makes sure the mouse gets trapped, has only to travel half the distance.
Very good catching results! Bait this trap with mouse & rat trap bait attractant.
Read More...
No other images available
Other products you might like
Mouse Master Live Catch Multicatch Mouse Trap
Price: €13.00
Mouse Traps - Tuff Cat - Twin pack.
Price: €3.00

Mouse & Rat Trap Bait Attractant.
Price: €5.00

Mouse Bait Station.
Price: €3.50