Categories
Shop by supplier
Information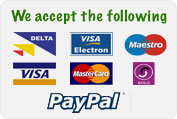 1.5 Litre Click Lock Chick Fount / Poultry Drinker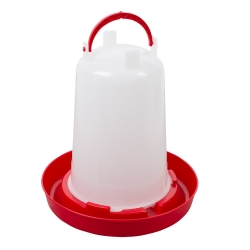 1.5 Litre Click Lock Chick Fount / Poultry Drinker
Small poultry drinker with carrying handle. Capacity 1.5 Litre.

Chick fount for day old use onwards.
Click lock base not usual push on vacuum type found on most chick founts & poultry drinkers.
Imported by us and not to be confused with cheaper poultry drinkers.

Suitable for all farm fowl.
Read More...
No other images available
Other products you might like

Brinsea OvaView Standard Egg Candling Lamp
Price: €29.00

Brinsea Mini 2 Advance Incubator & Brooder Starter Pack.
Price: €290.00
Electric Poultry Fencing / Netting. 25m x 1.1m High Hotline.
Price: €110.00

Hotline Deluxe 50m Poultry Netting Kit With Hot Gate.
Price: €345.00

Chick Heat Plate / Electric Hen For 30 - 35 Chicks.
Price: €52.00
Brinsea Ovation 56 Advance Digital Egg Incubator.
Price: €450.00