Categories
Shop by supplier
Information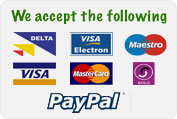 Fabsil Gold. Super Concentrated Universal Protector Liquid. 200ml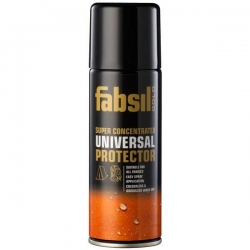 Fabsil Gold. Super Concentrated Universal Protector Liquid. 200ml
A concentrated Fabsil Gold 200ml waterproofing spray for ultimate protection.
Super-concentrated & Easy-to-apply
Unparalleled levels of water-repellency
Perfect for treating hard-to-access areas
Protects from rain and stain damage
The last thing you want when you're out and about is for your gear to get wet. Once it does, its performance is impaired, and you're left feeling a lot less adventurous.
This is why this super-concentrated easy-to-apply spray-on waterproofing treatment is a must-have.It's more than twice as concentrated as standard Fabsil, so you'll feel confident to push yourself and your equipment further than ever before.Thanks to this compact and easy-to-use aerosol, refreshing the repellency of seams, zips and other tricky-to-proof areas has never been easier – it's also the ideal size to keep in your pack, just in case you forgot to pre-treat. With more silicone content than any other Fabsil product, Fabsil Gold is essential for treating fabrics that are expected to see prolonged exposure to the elements. So, with this powerful yet small aerosol to hand, there really is no excuse for your gear to get wet!
Directions for use:
•Spray directly onto clean fabric from roughly 10-15cm away.
•Ensure good, even coverage.
•Wipe away any excess product with a clean cloth.
•All the treated material to dry completely before use.
*Top tip* This Fabsil Gold also comes in a handy 1ltr tin, so don't worry if you have larger areas that need some TLC, the Fabsil range has got you protected!
Read More...
No other images available
Other products you might like
Fabsil Liquid 1L..
Price: €13.77
Fabsil Liquid 2.5 Litre.
Price: €21.64

Fabsil Liquid 5 Litre.
Price: €41.32
Fabsil Spray 600ml.
Price: €9.50
Fabsil Spray 400ml.
Price: €6.80