Categories
Shop by supplier
Information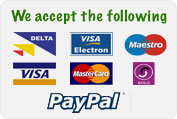 30 Cm Plastic Chick Feeding Trough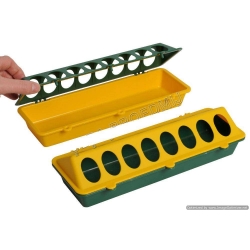 30 Cm Plastic Chick Feeding Trough
A 30 cm chick feeding trough with feeding holes.
Made from durable plastic & hinged for easy access.
Suitable for chicks, pheasant, turkey poults & quail.
Usually used for first 10 days.
Back to Poultry feeders
Read More...
No other images available
Other products you might like

Brinsea Mini 2 Advance Incubator & Brooder Starter Pack.
Price: €274.46
Infra Red Brooder. Reflect Cip
Price: €17.00

49 Egg Incubator Automatic Turning. Borotto Real 49.
Price: €265.00
2 Litre Chick Fount.
Price: €3.20

Anti Drowning Chick Ring for Mini-Master 2 Drinkers
Price: €1.80