Categories
Shop by supplier
Information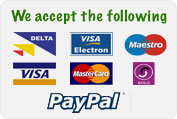 6kg Outdoor Blenheim Poultry Feeder.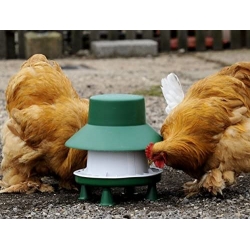 6kg Outdoor Blenheim Poultry Feeder.
A 6kg outdoor poultry & gamebird tube feeder on legs with waterproof raincover.

Holds approximatley 6 kg of chicken feed, wheat, mini pellets, layers mash etc

Comes with 4 legs to keep the feeder off the ground.

Little or no feed wasted so pays for itself in no time.
The Blenheim Outdoor 6kg Poultry Feeder is made in the UK.

For 1 - 25 chickens, 50 adult pheasants, 100 chicken chicks or 150 poults.
Back to Poultry feeders
Read More...
No other images available
Other products you might like

Top Netting 1.5 Inch Square Mesh. 32' x 32'
Price: €90.00

Verm-x Poultry Pellets. 250g
Price: €12.95

Wise Poultry Feeder. 5kg Cage Mounted.
Price: €38.00
Aluminium Feed Scoop. 1000ml - 1000g.
Price: €8.50

Mustard. 1/2 acre pack. 4.5kg.
Price: €35.00