Categories
Shop by supplier
Information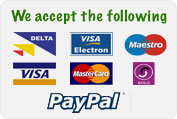 Campingaz 907 New Cylinder & Refill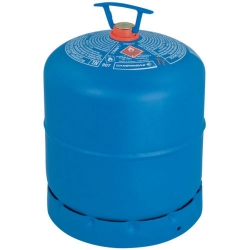 Campingaz 907 New Cylinder & Refill
Campingaz – 907 New Full Cylinder
Filled with Butane.
Suitable for use with any Campingaz cylinder appliances.
Requires Campingaz regulator & hose to attatch it to most appliances.
We fill and distribute all Campingaz cylinders and refills for Ireland.
Please contact us for your closest dealer.
We have 160 Campingaz dealers in Ireland.
These cylinders can be refilled in 120 countries worldwide.
Cylinders supplied full & sealed but may show signs of wear.

Weight 2.721KG. Height 250mm. Diameter 203mm.
Read More...
No other images available
Other products you might like
Genuine Campingaz Regulator for 901, 904 or 907 Bottles.
Price: €12.00

Kampa Glow 2 Parabolic Heater.
Price: €55.00

Kampa Campingaz Regulator & Hose Pack.
Price: €19.00
Campingaz Regulator. 30mbar.
Price: €9.00

Roast Master Gas Hob & Oven.
Price: €305.00
Single Cast Iron Boiling Ring. 2.5kw
Price: €60.00