Categories
Shop by supplier
Information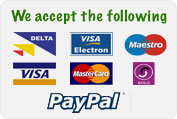 Automatic Hanging Poultry & Gamebird Drinker. WM2E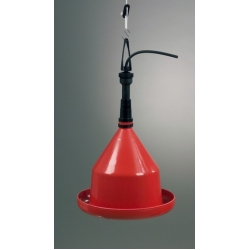 Automatic Hanging Poultry & Gamebird Drinker. WM2E
This hanging poultry drinker like most automatic ones must work off a low pressure water supply. ( A tank in the roof of the building ).
Easy to assemble and clean.
Made from durable plastic.
Suitable automatic drinker for all poultry & gamebirds.
Suitable for up to 100 birds.
Use at a rate of 8 - 10 drinkers per 1000 birds.
Comes with 2 metres of hanging cord, 2 metres of black water pipe and the saddle connector to connect to water pipe.
Has a built in water filter in the top to prevent blockages.
All spare parts are available for this range of poultry drinkers.
watermaster wm2e automatic poultry & gamebird drinker.
Genuine U.K. made origional one not a copy
Read More...
No other images available
Other products you might like

Bec 75 / Watermaster Drinker 1/4" Bsp Nut
Price: €0.49

Straight Connector for Drinker Pipe. 5.5mm
Price: €1.13

Watermaster Drinker Compression Fitting. Top Cap
Price: €1.47

Bec 75 / Watermaster 2E Drinker Main Spring.
Price: €1.97
Watermaster 2E / BEC 75 Replacement Stem
Price: €8.02