Categories
Shop by supplier
Information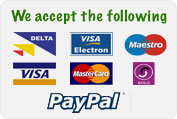 Ovation 28 Incubator Hatching Mats - Pack of 6
Ovation 28 Incubator Hatching Mats - Pack of 6
Brinsea Ovation 28 Incubator Hatching Mats - Pack of 6.
Use with the corrugated side face up to give better grip for chicks to reduce the potential incidence of splayed legs.
To be disposed of after each hatch.
Ideal for composting following use.
Product code: AF014
Genuine Brinsea Incubator Parts.
Read More...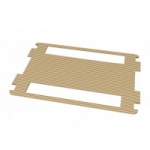 Other products you might like

Brinsea Evaporating Blocks for Ovation 28 EX
Price: €14.75
Ovation 28 Zoologica Incubator.
Price: €675.00