Categories
Shop by supplier
Information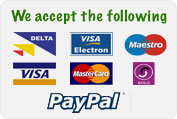 Campingaz Bleuet Micro Plus Stove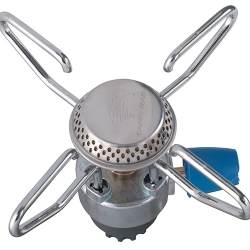 Campingaz Bleuet Micro Plus Stove
The Campingaz Bleuet micro plus stove is perfect to take on that camping trip, it has foldable arms for compactness and easy storage and transportation.
It is simple to use and will boil 1L of water in just over 5 minutes!
Its new ergonomic knob allows for easy handling and safety.
Campingaz Bleuet Micro Plus Stove Extra Info:
Power: 1,300 watt
Boil time: 5 min 15 sec (1 litre)
Runtime: up to 2h 40 min on CV300 Plus gas cartridge, up to 5h on CV470 Plus ga scartridge
Foldable arms for compactness and easy storage
New ergonomic knob for easy handling
Adjustable power
Weight: 180g
Gas cartridge not included
Read More...
No other images available
Other products you might like
CV470 Campingaz Gas Cartridge
Price: €14.00
CV300 Campingaz Cartridge
Price: €7.50

4 Slice Folding Toaster
Price: €5.50
Mess Tins
Price: €10.00

2 Litre Metallic Red Stainless Steel Whistling Kettle.
Price: €15.00

Kampa Kip Wideboy 10. Self-Inflating Mattress.
Price: €80.00